Programmierung und Python für Windows Applikationen und Webseiten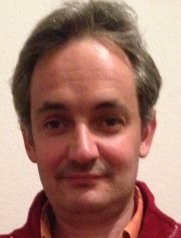 Ich, Andreas Bunkahle, erstelle Windows-Programme (WinXP, Vista, Win7) mit gewohnter Bedieneroberfläche (Fenster, Menüs, Buttons, Dialoge) oder auch Webprogrammierungen (CGI-Skripts) ganz nach Ihren Wünschen oder Vorstellungen (Grundlage: Programmiersprache Python mit Windows oder Python für Webanwendungen als cgi-Skripte). Mein Programmierschwerpunkt liegt im naturheilkundlichen Bereich und im Bereich der spirituellen Lebenskunst (Homöopathie, Astrologie, Astromedizin, Biofeedbackanwendungen, Aurafotographie, Radionik) mit einem Schwerpunkt auf Grafik- und 3D-Programmierung.
Die Projekte können komplett in deutscher oder englischer Sprache erstellt werden (sowohl die grafische Benutzeroberfläche als auch Handbücher als auch die interne Dokumentation) und werden all inclusive komplett getestet mit voller Programmfunktionalität, Handbuch, Grafikdesign, Konzept für die Bedienerführung erstellt.
Wohn- und Arbeitsort ist Leipzig in Sachsen. Durch die Möglichkeiten des Internets ist aber auch die Annahme entfernter Projekte problemlos möglich (Fernwartung, Telefonischer Support, Skype, direkter Computer-Support über Teamviewer/Skype).
Fertiggestellte Projekte mit Windows-Anwendungen
Fertiggestellte Projekte für Mac OS X
Kosten und Kontakt
Die Programmierstunde schlägt mit 50,00 Euro netto zu Buche. Kontaktieren Sie mich bei Interesse und für einen Kostenvoranschlag für Ihr Projekt hier oder per Telefon.
Programming and Python for Windows applications and websites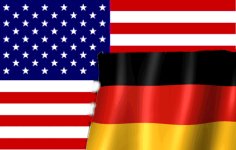 I, Andreas Bunkahle, program Windows programs (WinXP, Vista, Win7) with the usual graphic user interface (windows, menus, buttons, dialogues) or Web scripts (CGI-Scripts) according to your wishes and needs (basis: programming language Python with Windows or Python for web applications as cgi-scripts). My center of programming lies in the area of natural healing and spiritual art of living (Homeopathy, astrology, astrological medicine, biofeedback applications, auraphotography, radionics) with a focus on graphic and 3D programming.
The projects can be produced completely in English or German language (the GUI as well as manuals as well as the internal documentaton) and will be delivered all inclusive with full and tested program functionality, manual, graphic design, concept for operational guidance.
I live and work in Leipzig, Sachsen, Germany. By the possibilities of the internet it is possible to also accept remote projects without any problems (remote maintenance and service. telephone support, Skype, direct computer support via Skype, Teamviewer).
Finished projects for Windows
Finished projects for Mac OS X:
Costs and contact
The programming hour costs 50,00 Euro without tax. Contact me if you are interested and get a quotation for your project here or via telephone.
OpenCV und Python
Hier findet sich ein kleines Einführungstutorial in die Benutzung von Python und OpenCV. Ich empfehle Python Vers. 2.6 und OpenCV 2.1 in Kombination zu verwenden, die ich als sehr zuverlässig und stabil im Zusammenspiel erlebt habe.
Python and Javascript with the library Transcrypt
You can find a kind of tutorial on github for the library of Transcrpyt which lets you program websites in Python. Transcrypt compiles the Python code to Javascript later on so that it can be used for website programming. Transcrpyt if very lean and can be used quite intuitively!